Welcome to Tambouros Boutique Villas
Introducing a new unique luxurious stone built property on the island of Zakynthos, Masada Villa, the first in Tambouros Boutique Villas collection.
One can only describe this design as stylish contemporary, elegance. The villa is situated on the most scenic point of the island, the Peninsula of St.Nicholas, Vasilikos, renouned for its miles of Golden Sandy Beaches and 'the' Place to be.
The elevated position Masada Villa overlooks 2 of the most spectacular beaches on the island, Ionian Beach and St. Nicholas Beach, which are both a stones throw away on either side of the Ionian Sea.
Breathtaking Panoramic views from every window of the villa encompass the outline of mainland Greece, the Zakynthos coastline to the main town and on a clear summer day, the neighbouring island of Kefalonia in the distance.
The villa is spacious and bright, offering a true feeling of privacy and relaxation with the sound of the waves lapping the rocks below the villa, giving you a feeling of calm and tranquillity.
The services & facilities we provide are designed to enhance your experience at Masada and ensure your stay with us is an unforgettable one where fabulous memories are made.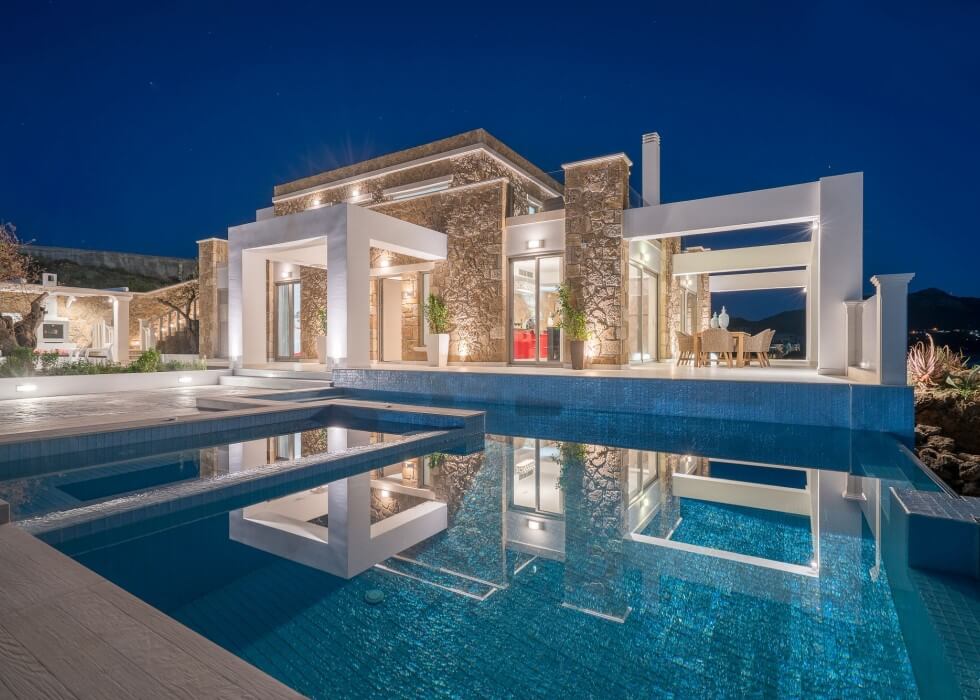 Private Pool with

hydro-massage
The glass fronted dazzling pool is the focus point of Masada villa charming grounds; it's surrounded by stylish and comfortable sun beds, olive trees and amazing sea view.
View Details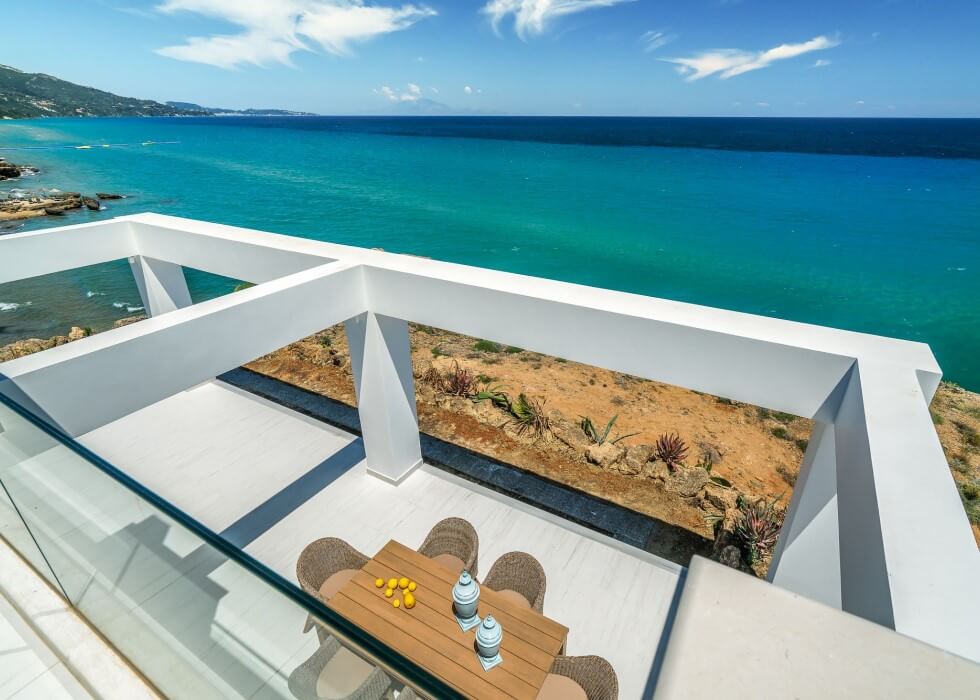 Amazing Panoramic

View
Overlooking the Ionian Sea, the neighborhood mainland of Greece and the island of Cephalonia,this luxury villa is situated in an ideal position for spectacularunforgettable views.
View Details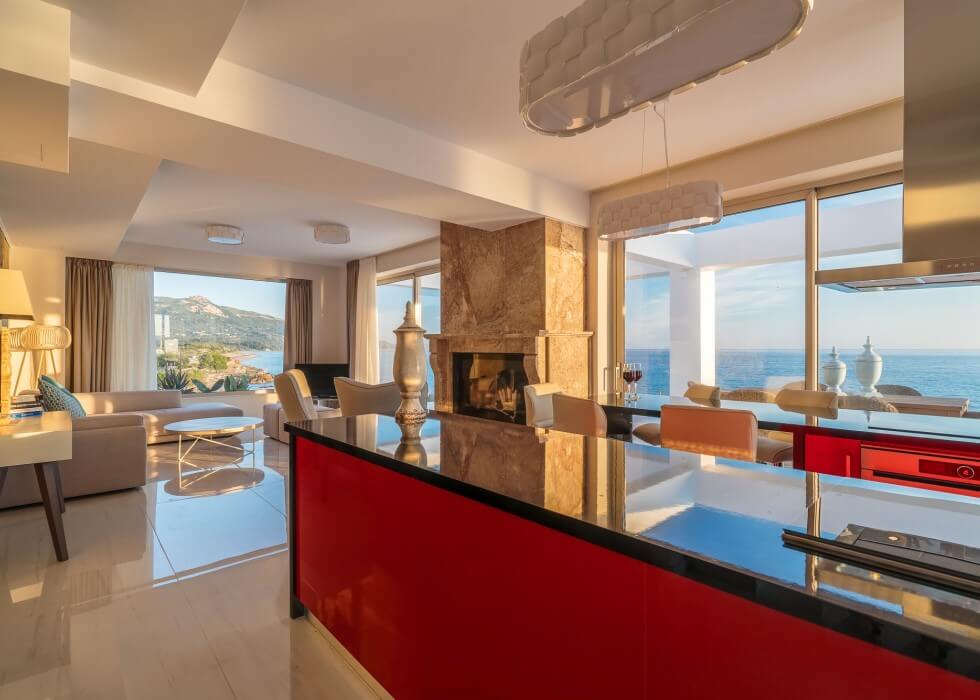 Modern Furniture
Interiors are minimalist and modern with bright, open-plan spaces, encompassing cozy lounging looks and airy bedrooms.
View Details
About Zakynthos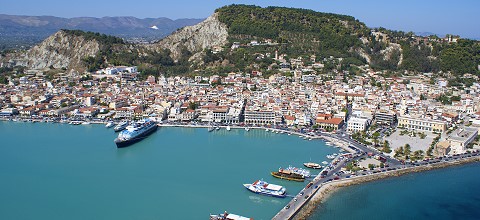 Zakynthos known as one of the most beautiful Greek islands with a rich tradition and history offer stunning turquoise waters and well known places to visit.
View More
Villa Overview
3 bedrooms
Up to 6 people
3 bathrooms
Full size equipped kitchen
Indoor and outdoor Jacuzzi
Wi-Fi internet access
Air conditioning
Private Pool with hydro-massage